If you have a problem with your Signature for example it won't show up, that's easily fixed.
Read what I'm saying..

How to get Signature shown up?
* Go to your ''Profile''.
* Then next to Information is ''Preferences'', press it.
* Somewhere in the middle is ''Always attach my signature'', and the options are: Yes/No, put it Yes.
* Next when you're writing a reply, under the message box is ''Options'', there is ''Attach signature (signatures can be changed in profile'', mark it and post the reply.

If this doesn't work, then it's not up to me or someone else, it's up to you if this doesn't work. You did something then wrong. Hopefully you didn't! You're welcome!
_________________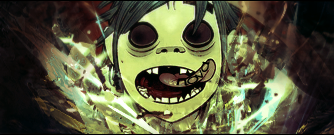 Art is not about showing off but to express with a touch of verviness